Whatsapp, with its latest update, rolled out a much hyped feature – Whatsapp Communities. The feature lets users connect multiple groups under one umbrella to help them better organize group conversations on the platform.
Designed to help organizations, clubs, schools and other private groups better communicate and stay organized, Communities bring a number of new features to the messaging platform, including admin controls, support for sub-groups and announcement groups, 32-person voice and video calls, larger-file sharing, emoji reactions and polls. Communities themselves can support groups of up to 1,024 users.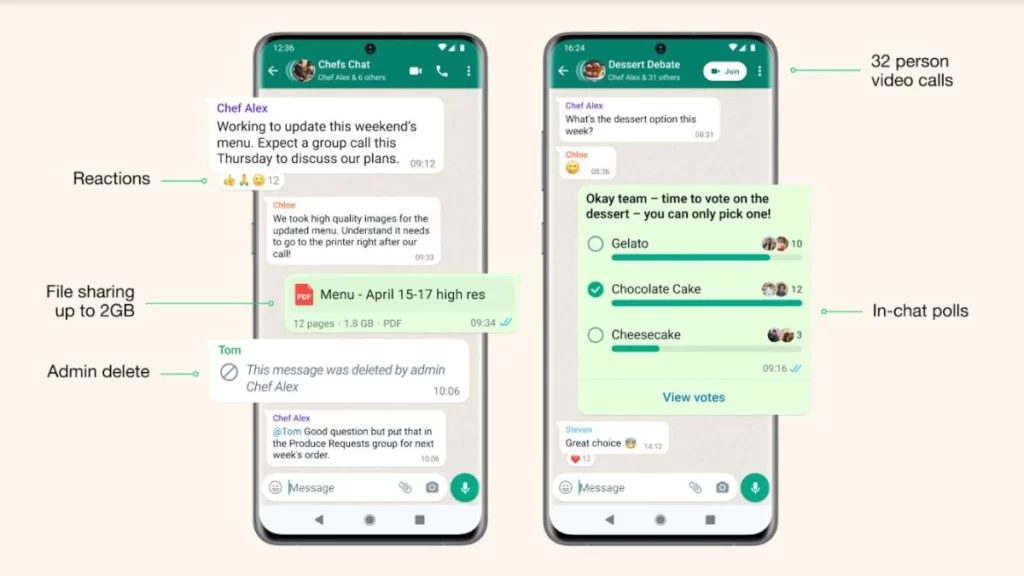 Over the past few months, there have been unofficial rumors that WhatsApp will soon be getting a feature to be able to have upto 1024 members on a call, which began ever since they had launched the WhatsApps Conference Call feature. With the launch of communities, WhatsApp has now increased the number of members in a Group to 1024 as well.
You will be able to access your communities from the link at the top of your chats on Android and at the bottom on iOS, and it will include options to help admins start new Communities or add existing groups to a Community.
While hilighting the best of the feature, WhatsApp has managed to push a few more features under the hood. You can now share files of upto 2GB size. Also you can now create in-chat polls! Want to check with your group which restaurant should your next meetup be at!
Hoping we see some healthy chatter in the communities and they don't end up getting exploited for illegal activities.