You can now confidently continue to use CentOS 7 till June 2028! CentOS 7 security updates end in June 2024. TuxCare, an innovator in enterprise-grade cybersecurity for Linux, has announced that they'll be offering an Extended Lifecycle Support for CentOS 7 until June 2028.
TuxCare said, "An Unsupported Operating System is a Ticking Time Bomb. Organizations often need to use Linux distributions or languages after the manufacturer ends security support – but cybercriminals continue to look for and exploit vulnerabilities after these products reach end of life (EOL). With TuxCare's Extended Lifecycle Support, you can continue to use these systems for up to 4 years past the end-of-life date while we provide you with automated vulnerability patches that don't require reboots or downtime."
TuxCare already offer ELS for CentOS 6, CentOS 8, Ubuntu 16.04 and Oracle Linux 6.
Extended Lifecycle Support services provide updated security patches for:
The Linux kernel
Common shared libraries like glibc, openssh, openssl, and zlib. httpd, mysql, php.
Userspace packages.
Other packages, including: acl, acpid, at, attr, audit, authconfig, basesystem, bash, bc, blktrace, bridge-utils, busybox, bzip2, crash, cyrus-imapd, cyrus-sasl, db4-utils, device-mapper, dhclient, dhcpv6, dmidecode, dos2unix, dovecot, ed, gcc, gd, gdb, glib2, groff, info, Iptstate, logrotate, lslk, lvm2, makedev, nfs4-acl-tools, nfs-utils, nspr, ntp, opensp, pam, perl, procmail, procps, python, rcs, rds-tools, rhnlib, rsync, rsyslog, setroubleshoot, setserial, setup, sos, stunnel, tzdata, vim, wget, yum-metadata-parser, yum-rhn-plugin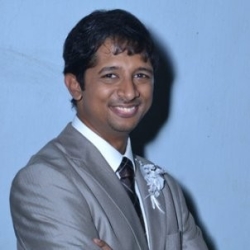 Latest posts by Nishant Kaushal
(see all)