After the extravagent event that ended last week, here are all the 2023 MWC Barcelona Highlights targeted to the consumer market, for those who couldn't attend!
MWC Barcelona 20203 edition attracted over 88,500 visitors from 202 countries, including decision-makers and top executives.
MWC live telecast
Like the previous couple of years, MWC Barcelona 2023 was also broadcasted live. All the recorded videos including the keynote sessions, interviews, and highlights from the showfloor, covering the biggest stories from the event are now available at Mobile World Live broadcast site.
Nokia New Logo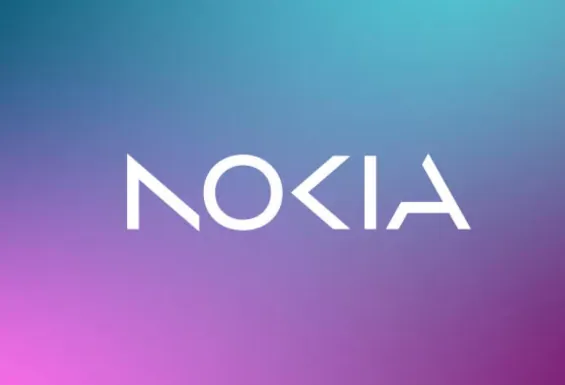 Nokia announced an update of their logo almost 60 years after their last branding activity! With the announcement of the new brand identity and logo, Nokia plans to accelerate their enterprise business towards selling telecom equipments and helping telecom operators setup their 5G networks globally.
GSMA Open Gateway, a framework of universal network APIs
GSMA announced the Open Gateway – A framework of universal network Application Programmable Interfaces (APIs), designed to provide universal access to operator networks for developers.
GSMA Open Gateway will enable single points of access to ultra-broadband networks and provide a catalyst for immersive technologies and Web3 – giving them the ability to fulfill their potential and reach critical mass. By applying the concept of interconnection for operators to the API economy developers can utilise technology once, for services such as identity, cybersecurity or billing, but with the potential to be integrated with every operator worldwide.
Google announced new features to Keep notes, Meet and WearOS
Google announced 9 new features across their products including Google Keep, Google Meet and their smart watch OS WearOS. Google has been working on leveraging their ecosystem of multiple devices and as a step forward, they have now enabled Keep notes on their WearOS based watches! Along with that, many more features on Google Meet and PDF annotations and others.
Xiaomi demoed their 300W charger
With Xiaomi demoing their 300W charger, its now possible to charge your smartphone from 0 to full in less than 5 minutes!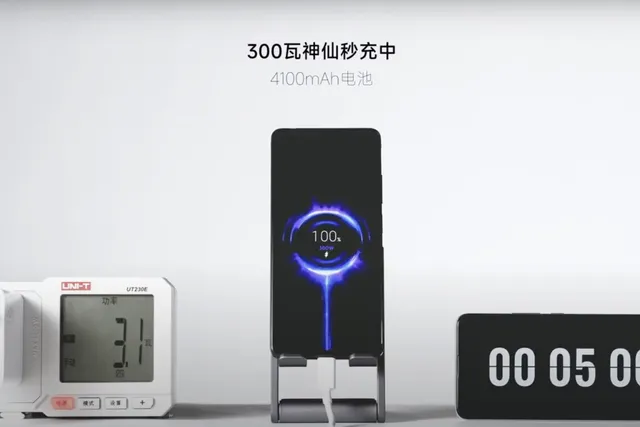 Huawei Showcases Petal Maps
After the all so famous exit of Huawei from the American market, they've been dedicatedly working on getting their own eco system built for and AOSP based OS for Huawei range of smartphone devices. One of the biggest announcement this year from Huawei, as part of this new ecosystem, comes the Huawei Petal Maps – The Google Maps rival.
At MWC Barcelona 2023, they demoed the full-screen lane-level guidance, real-time traffic monitoring, diverse map layers, life services, and watch collaborative navigation. These functions mean Petal Maps can provide global users with reliable navigation and map services that are supported by a co-created ecosystem.
Currently, Petal Maps covers more than 160 countries and regions, boasting over 40 million MAUs, and can display map data in over 70 languages. Thanks to its extensive suite of functions, Petal Maps has been well received by users around the world, and serves as an always-on co-pilot that is ready to support users as they explore the world.
2023 GLOMO Awards
"Apple iPhone 14 Pro" gets the award for the best smartphone with their "Emergency SOS via Satellite" receiving the award for the best disruptive device innovation amongst the devices in the consumer markets. You can get the details of all the other winners of 2023 GLOMO awards here.
The GSMA has honoured Martin Cooper, as the first recipient of the GLOMO Lifetime Achievement Award. This award recognises Marty's innovative and pioneering leadership in the technology industry. Martin placed the first public call from a handheld portable cell phone at Motorola, on 3rd April 1973. Now cited as the 'father of the cell phone', within ten years, Martin had led the team that brought the first handheld cellular mobile phone to market in 1983.
The GLOMO Awards are the most prestigious accolade in the mobile industry, judged by over 150 independent judges worldwide.
It was an eventful MWC Barcelona 2023 with a lot more announcements on the enterprise side, which we'll soon be summarizing. However at the above is more or less the summary of some of the most important and note worthy highlights of the consumer mobile industry.