Simply put, Windows Copilot is an AI assistant to Windows 11. Windows Copilot will be integrated directly into Windows 11 and available to open and use from the taskbar across all apps and programs. Once open, the Windows Copilot side bar stays consistent across your apps, programs, and windows, always available to act as your personal assistant. It makes every user a power user, helping you take action, customize your settings, and seamlessly connect across your favorite apps.
Microsoft Build 2023, the company's annual developer conference is officially underway, and a product that is getting extra special attention at the event is AI assistant.
For those who remember the Windows 10 assistant, Cortana, it won't directly replace the search bar on the Windows 11 taskbar and is a separate Copilot button alongside it instead, much like how Cortana had its own dedicated space on the taskbar.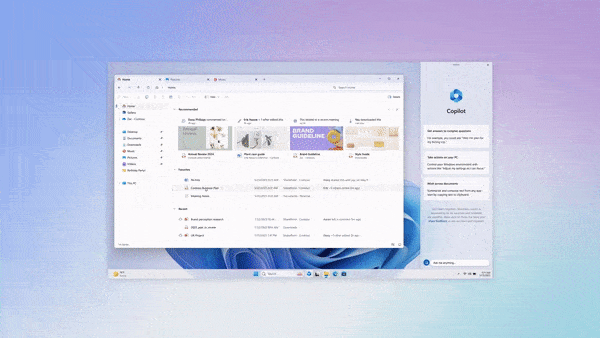 With Bing and ChatGPT plugins in Windows Copilot, people will not only have access to augmented AI capabilities and experiences, but the developers too will have new ways to reach and innovate for their customers.
Microsoft says, "Windows is the first PC platform to provide centralized AI assistance for customers. Together, with Bing Chat and first- and third-party plugins, you can focus on bringing your ideas to life, completing complex projects and collaborating instead of spending energy finding, launching and working across multiple applications."