Till May 31st 2021, Google photos offered Unlimited storage for your photos and videos saved in High quality. However, lot has changed since then.
Google has now brought the storage used by Google Photos to within the 15GB Google account limits.
Today most of our smart phones are equiped with cameras having 4K resolutions, getting each photograph almost consuming close to 20MB each and a 4K video of a minute using up a storage of ~ 200MB. Although most of these phones come with more than 128GB of storage, but with a lack of expandable memory, it is hardly enough to store your valuable memories. And to top it up, the 15GB offered by Google is hardly enough to backup all your photos and videos.
Let's explore the top 10 free cloud backup options that we have
UnLim: Unlimited cloud storage
Storage: Unlimited
Cost: Free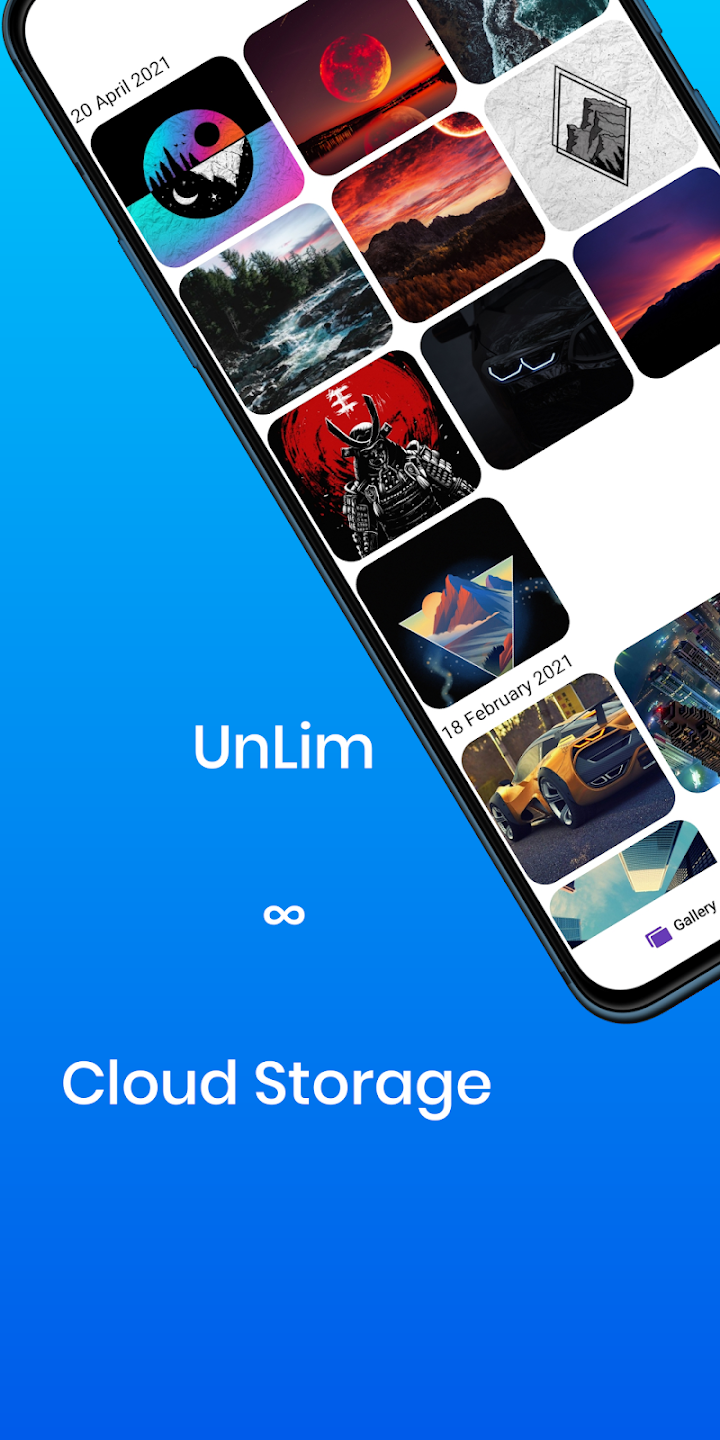 They boast of offering Unlimited storage for not only your photos and videos, but any kind of files!
Unlim uses Telegram API and gives ability to use telegram "Saved Messages" as unlimited cloud storage
It is complete free of charge with infinity storage.
Terabox: Cloud Storage Space
Storage: 1TB
Cost: Free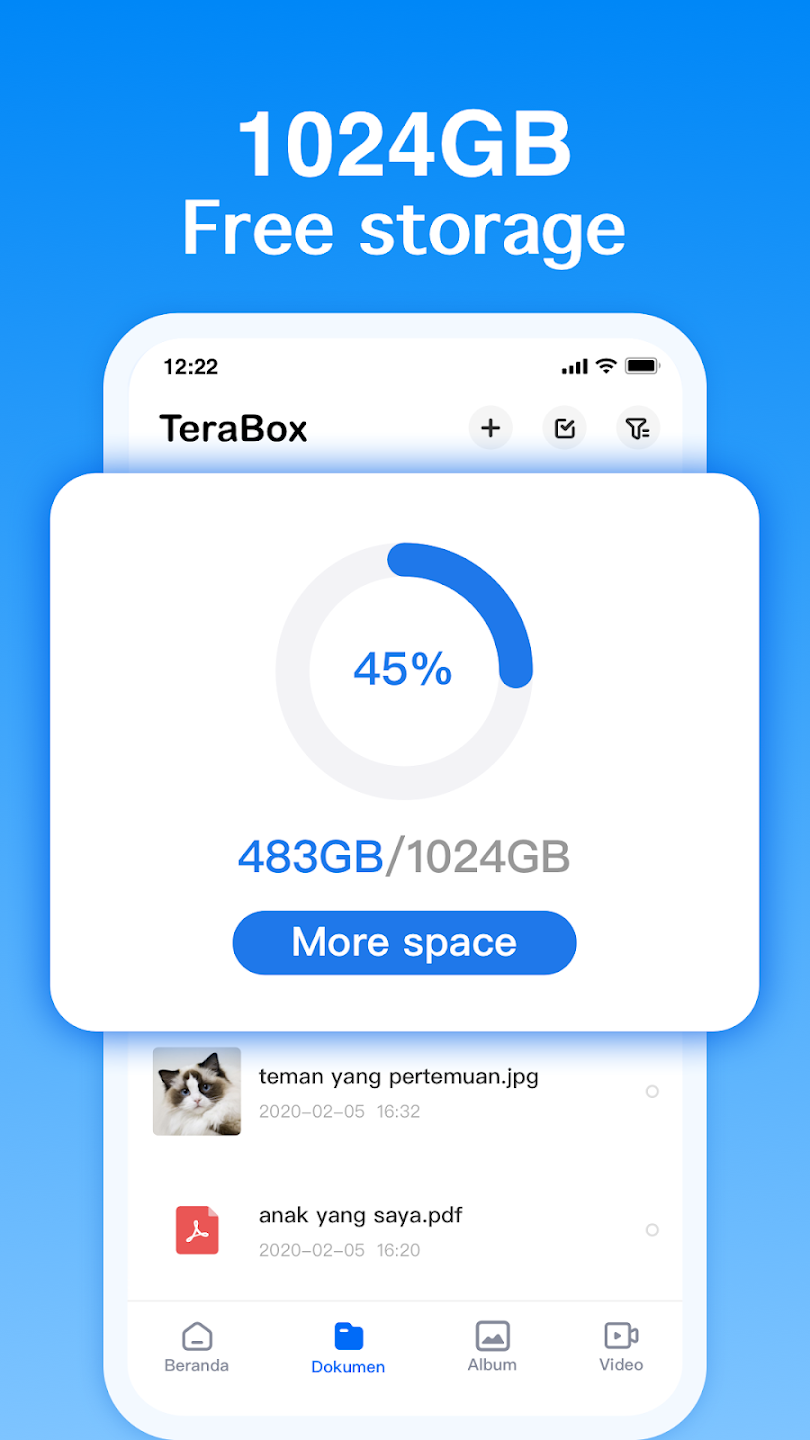 They offer 1TB parmanently free cloud storage space for not only photos and videos, but all your files, including be able to preview the uploaded videos online.
Can search your uploaded files
Archive and download multiple files at a time
Transfer files to other storages
Degoo: 100 GB Cloud Storage
Storage: 100GB
Cost: Free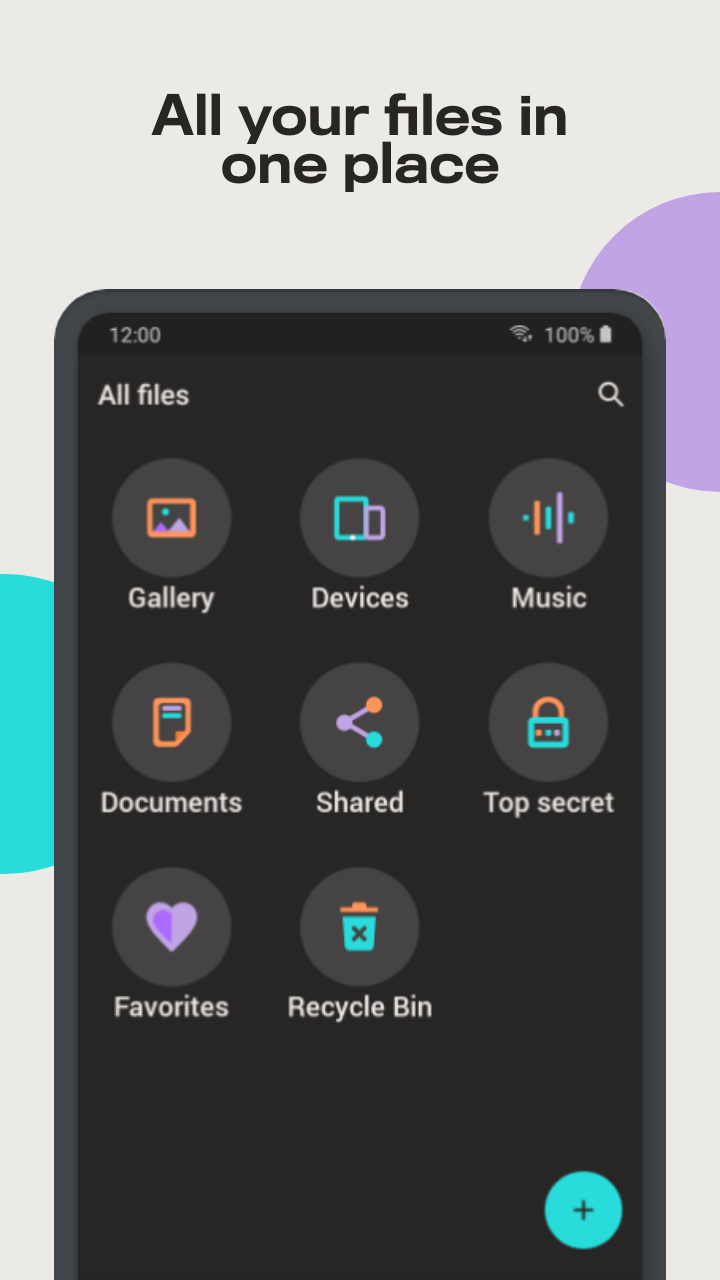 Degoo allows you to store all your files as well as share them with your close ones directly
All data is encrypted
Automatic backups
Stream backedup music and videos without having to download them back to your device
Image optimizer to optimize your images and save space
Cloud Storage: Cloud Drive App
Storage: 100GB
Cost: Free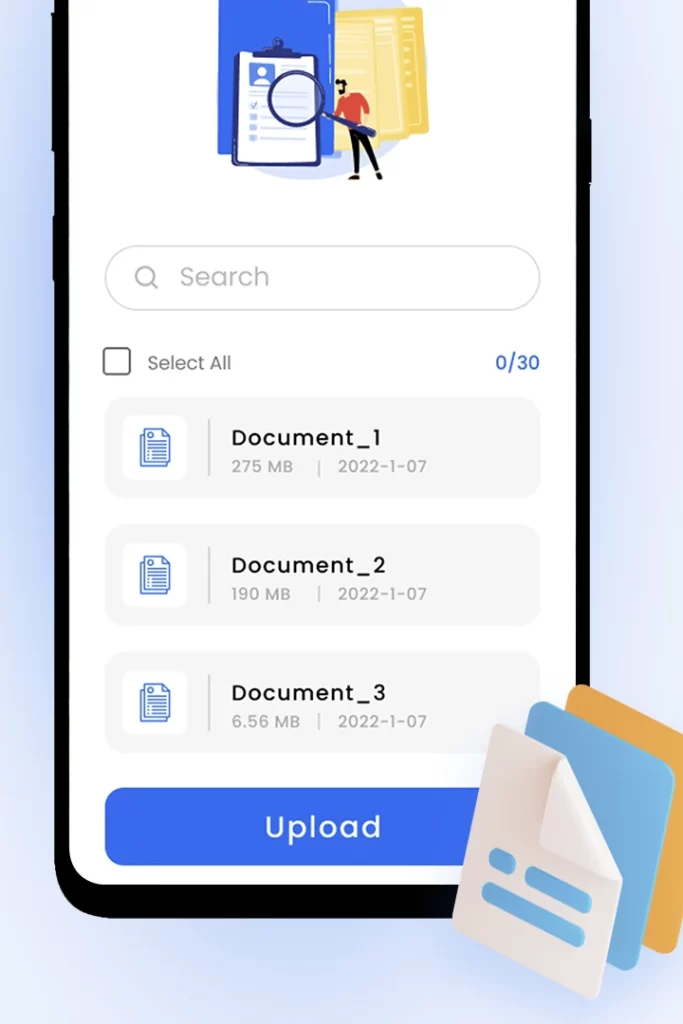 Is a complete backup app, where you can backup your entire phone. By entire phone, we mean, the backup is not limite to only files, but also your contacts!
Contacts and SMS backups
Backup all file types
Use as additional storage and not limited to only backups
MEGA
Storage: 20GB
Cost: Free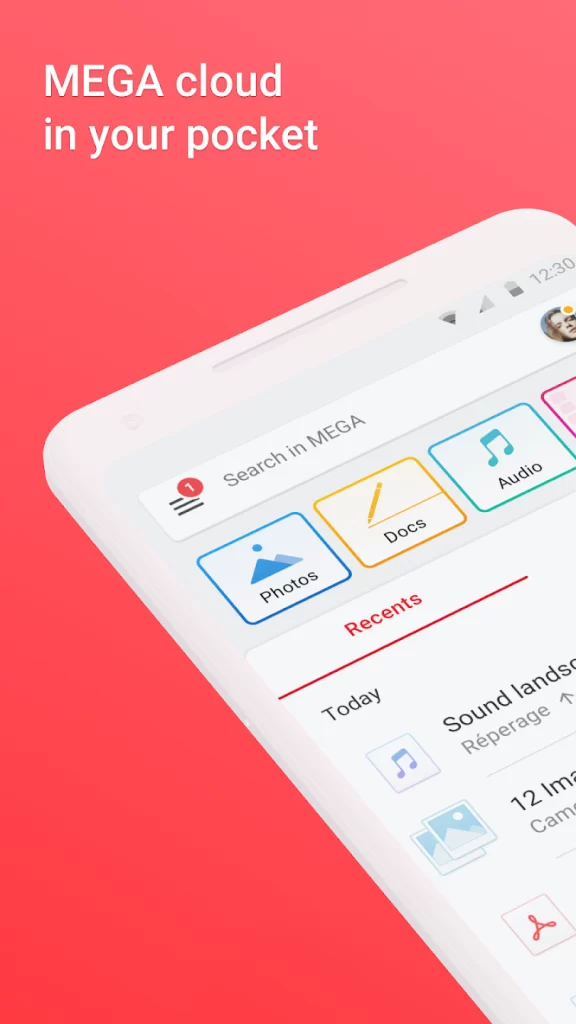 Coming from the house of Mega Cloud is an encrypted cloud storage that can be accessed across devices including the browser
Secure encrypted storage
Upload files from any device
Share files online
Digiboxx Cloud Storage App
Storage: 20GB
Cost: Free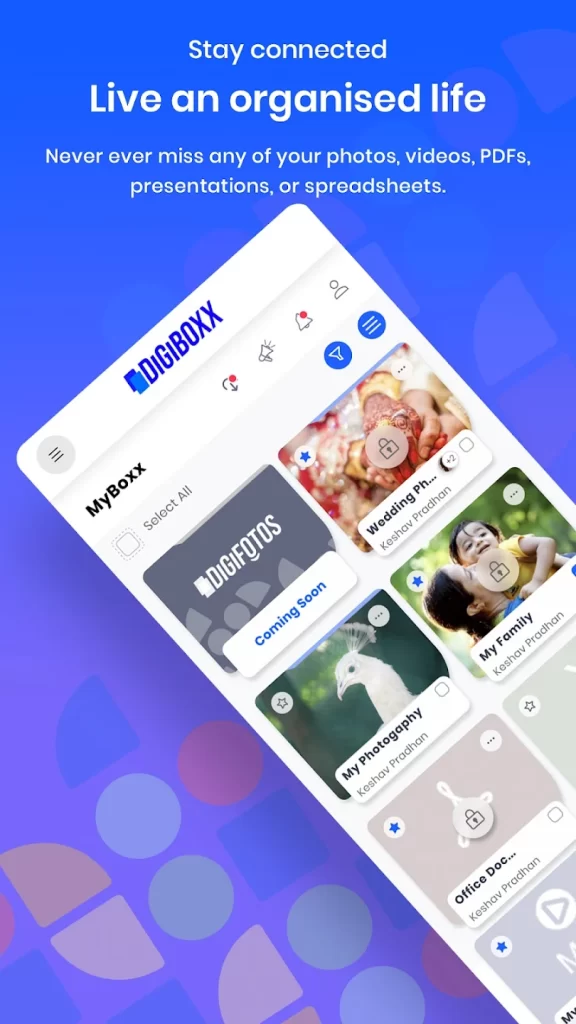 An app that can not only offer cloud storage for all your files, but can also help you organize them in folders as well as tags
Multipl-lingual app with support for Indian languages
Lock a folder or file with a password
Share files online
Organize files with tags to be easily searchable
Box
Storage: 10GB
Cost: Free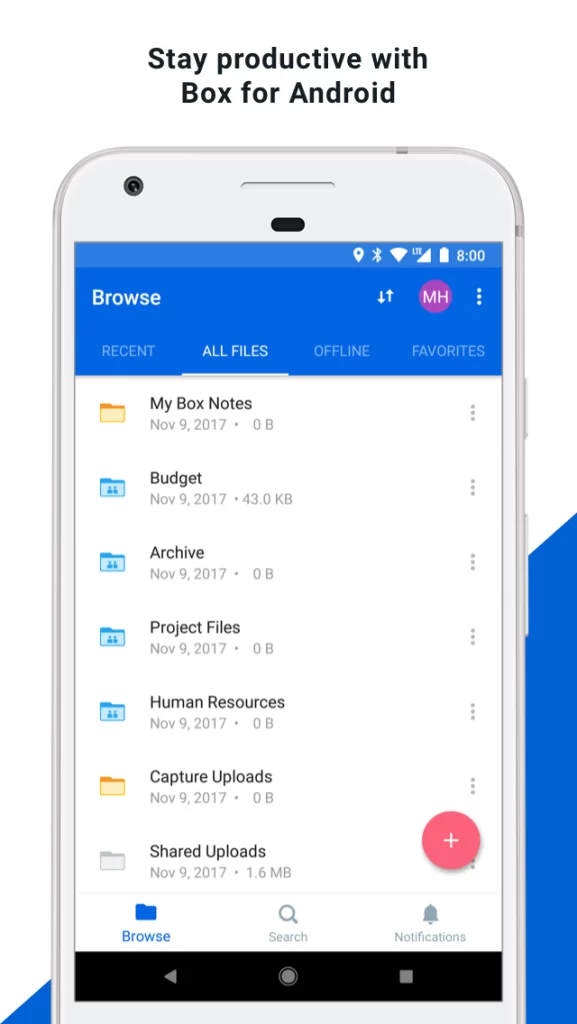 One app that not only stores files but also allows you to collaborate and share online your files
Support all file types
Can share files online
Collaborate with others online or on the app
Icedrive Secure Cloud Storage
Storage: 10GB
Cost: Free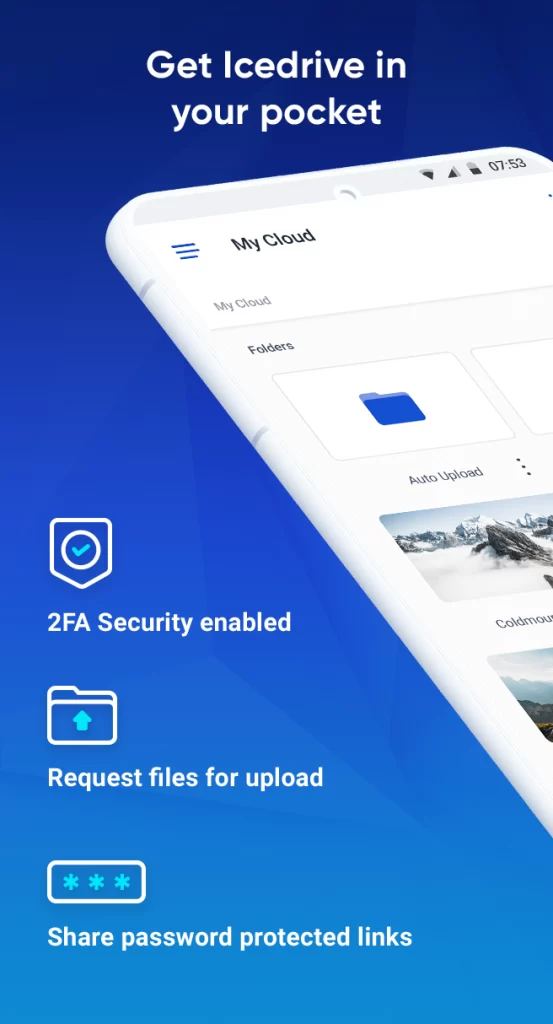 App perfect for automated uploads of all your photos and videos to the cloud!
2FA security
Password protect shareable files
Stream multimedia files without downloading
Genie9 Cloud Backup
Storage: 10GB
Cost: Free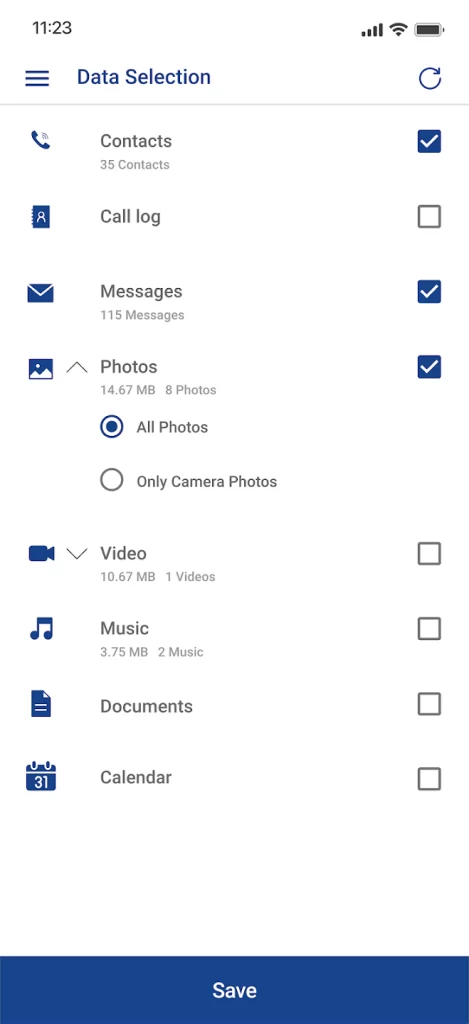 Backup everything in your smartphone with this app including contacts, call logs, SMS and Calendar
Perfect to use while migrating devices
Can organize photos and videos on a timeline
Share files online
pCloud: Cloud Storage
Storage: 10GB
Cost: Free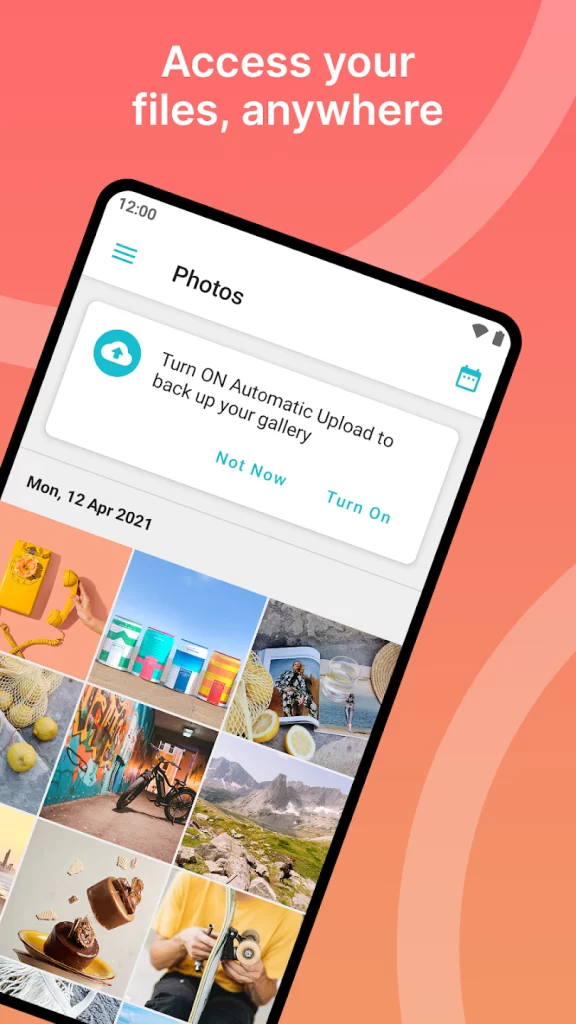 Upload and share all file types with auto-upload enabled!
Choose whether to store your files in US or EU for privacy reasons
End to end encrypted files
Stream multimedia files online without downloading
Work on important files even when offline
With so many free cloud storages around, some only for multimedia, some for all file types and some others for storing not only files but even contacts and SMSs, it all comes down to which app is the best suited for your use.
When the free apps themselves provide storage from 10GB to unlimited, ever wonder why are there paid cloud storage apps and what is/are the premium features they offer? We'll review this in our next post, stay tuned.