During Apple's iPhone 14 launch even in August, Apple had announced Dynamic Island as "the biggest change to the face of iPhone since we went all screen". Ever since then, like any other iPhone features, even this feature, has been praised by some, while criticised by many!
And as this was afterall a software related interface tweak, it wouldn't have been long before this feature would come to Android. And the good news is that it already has!
With the newly launced dynamicSpot – Multitasking, the developers of the app have brought this very hyped feature of iPhone 14, to your own Android device. Infact to make things even more exciting, dynamicSpot actually gives you more than what iPhone 14's dynamic Island has to offer, as you can customize your interactions to set when and the island should show up and when not!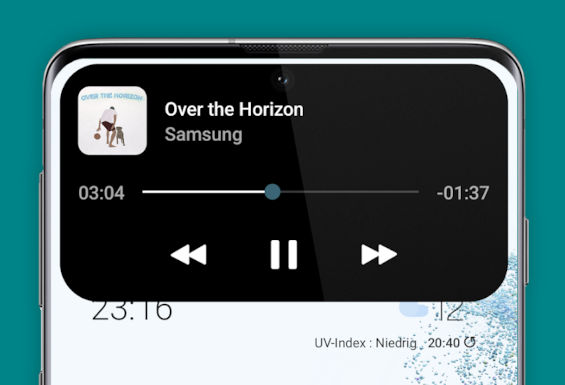 With dynamicSpot you can easily get the iPhone 14 Pro Dynamic Island feature on your device! dynamicSpot gives you Dynamic Island mini multitasking feature, making it easier to access recent notifications or phone status changes. Just tap on the little black popup to open the displayed app, long press the popup to expand it and view more details.
As dynamicSpot uses Android's notification system it is compatible with almost all apps, like messaging notification, timer apps and even music apps!